Johanna Weston, Newcastle University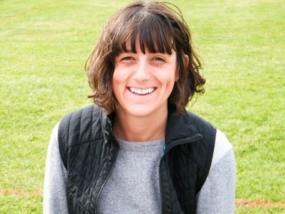 Johanna Weston
Johanna Weston is an ecologist with a passion for amphipods from the hadal zone. She uses amphipods to ask broader questions about the drivers of diversity and biogeography across ocean's least understood ecosystem.
Her doctoral research at Newcastle University UK has led to three key contributions to the field, including:
(1) describing four new amphipod species and a new genus, including Eurythenes plasticus, the world's first new species documented to be impacted by plastic pollution;
(2) providing the first biological characterization of a non-subduction hadal feature;
and (3) identifying phylogeographic patterns between globally disjunct populations of Bathycallisoma schellenbergi.
Her research draws from a suite of foundational and emergent techniques, such as taxonomic illustration, DNA barcoding, and restriction site-associated DNA sequencing (RAD-seq). She is looking forward to being at DSBS 16th to highlight hadal ecology and hear about the latest in deep-sea research.