The 16th edition of the Deep Sea Biology Symposium will be held at the Océanopolis Ocean Discovery Park, Brest (France), September 12-17, 2021.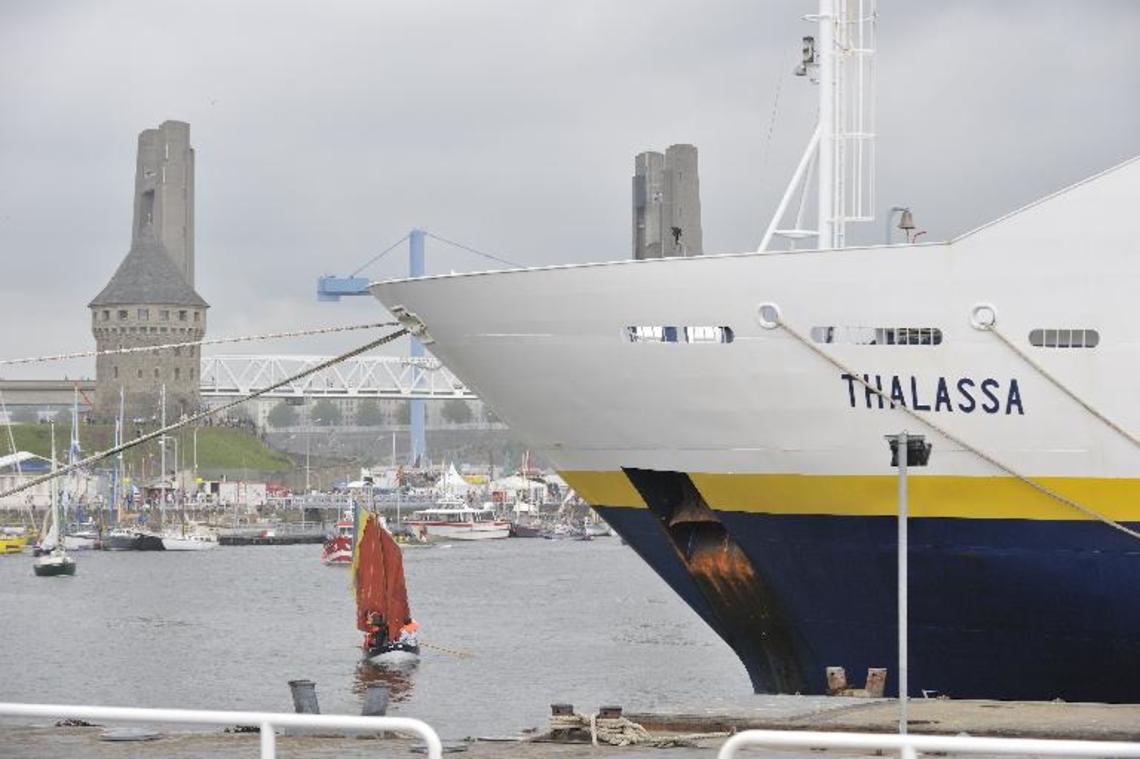 Brest and Region
Visiting Brest
Unknown to many, Brest is a city of art and history in many ways, a wonderful place to discover. An urban island at the end of the continent surrounded by the ocean, where the city and the sea meet.
Why you will love Brest
One day, Brest survived and from its ashes were born free spirits. That's one reason out of many to come to here. There are many more to love the White City: its history, soul, architecture, spirit… First, let's have a a bird's-eyes view.
Brest embodies a certain idea of adventure. A myth that seems to last despite the changing face of the harbour city.
Be ready to board on a journey through this Land's End, in all subjectivity of course.
Land of great explorations
The ocean is our playground, the coast will provide you everything you need: from long walks on the beach to steep hikes on the GR34 (long-distance hike) along the peninsula.
The diversity of the coastline is breath-taking, you're sure of a change of scenery in Brest or its surroundings. If you ever get tired of the sea, you can get lost in the forest of Huelgoat, after all Brittany is also a land of korrigans (or pixie) !
Brest offers the opportunity to enjoy a picnic on Garden of The Explorer grass with a great view of the harbour. You can also enjoy a drink at the bottom of the Rue de Siam near the castle, or board for Ushant (Ouessant) for a day trip.
Whether you choose to roam the city on foot, by bike, bus, tram or cable car you will appreciate this urban setting with a view.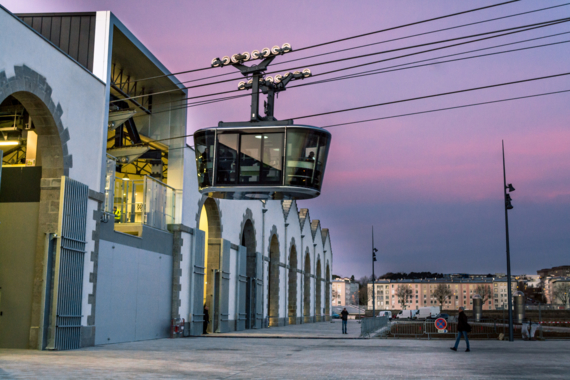 Cable car at Les ateliers des CapucinsCredit: Jeremy Kergourlay (CC BY-SA 4.0)
Bringing Brest back home
Brest is full of shops that carry its heritage, its soul. You will find everything you're looking for strolling its streets, from a funny t-shirt to a keychain or a little chocolate sweet in local colours.
Travelling information
The Brest airport (BES) has several links with French and foreign cities (Paris, Lyon, London, ...). Airlines include Air France, FlyBe (from UK), Easyjet (Paris CDG, Lyon), etc. Check the BES airport website.
By train, from Paris Montparnasse station, it takes 4h00 to 4h30 to reach Brest using the TGV fast train. Brest is the line terminus. Check the SNCF train company website.
How to Access Oceanopolis by Bus?
You can go to Océanopolis by bus by the direct line n° 3. You have to take the bus in the direction of AFPA towards Oceanopolis. Here is a map of the line.
More information on timetables here.
Accomodation
We have an agreement with several hotels in Brest. When booking your room, ask for Ifremer special rates. Rates include 1 night and breakfast and are subject to availability of hotels rooms. Occupancy tax is not included.
Below is a suggestion of few hotels:
You can find a comprehensive list of hotels located in Brest on the Brest tourism office website. 
Here is a map of a selection of different activities you can enjoy in Brittany: