Who are we ? What do we do ?
BEEP is a Joint Research Unit of CNRS, Ifremer and UBO. Located in front of the Brest gully on the exceptional site of the Brest-Iroise Technopole, its resources are spread over two adjacent campuses: the Ifremer Center in Brest and the European University Institute for the Sea (UBO sea component). The premises belong to UBO and Ifremer. The other means, personnel and financing come from the three guardianship organizations.
BEEP is composerd of two laboratories:
    Laboratory of Microbiology of Extreme Environments (LMEE)
    Deep Sea Laboratory (LEP)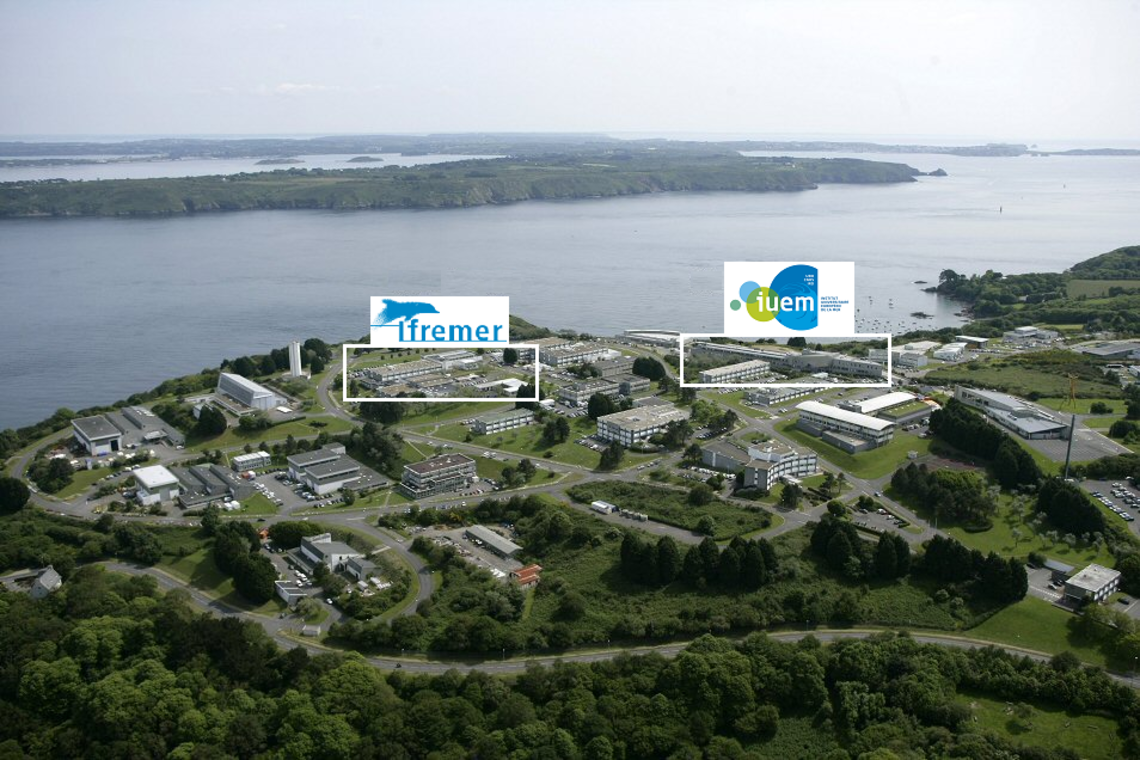 The Ifremer component of UMR 6197 is attached to the Deep Ecosystems Studies Research Unit. The IUEM component of the UMR is attached to the IUEM. The programs of the laboratory and the resources at its disposal were the subject of four-year contracts (2004-2007, 2008-2011, 2012-2016) and currently of a five-years contract (2017-2022).
BEEP has missions of research, teaching and valorization and conducts, on behalf of the three tutelles, research programs in microbiology of extreme environments, mainly oceanic. This work is based on the preparation and realization of oceanographic campaigns, in close partnership with biologists, chemists and geochemists of extreme environments: hydrothermal springs, cold seeps of continental margins, ocean floor. It is actively involved in work aimed at understanding how microorganisms in these environments contribute to the functioning of these original ecosystems and can ensure the integrity of their genetic material. We have unique skills and means in France for sampling, analysis and exploitation of microbiological samples. For sampling operations, our Research Unit has regular access, according to the standard procedure for selecting campaigns, to the national resources of the French oceanological fleet.
For historical reasons, research activities in microbiology are distributed on the two sites: IUEM and Center Ifremer de Brest. The LM2E has a large part of the analytical resources needed to carry out its work. It also benefits from access to the technical platforms or technical services of the Ifremer EEP department (scanning microscope), UBO and Ifremer (calculator, mass spectrometry, microscopy), and BiogenOuest (association of the western platforms).